If you are planning a family vacation in the United States, the national parks make an excellent destination. There are currently 63 national parks in the USA…that's a lot to choose from. We have narrowed down the list to 10 great national parks to take the kids.
When you are traveling with kids, you want a place that's easy to get to and offers attractions that will delight and amaze them. You also want a destination that gives them the opportunity to be active and adventurous, with hiking trails and adventures that are just long enough to challenge them without being overly difficult.
Here are 10 great national parks to take your kids…10 awesome ways to introduce young minds to the natural beauty and outdoor treasures in the United States.
10 Best National Parks with Kids
1. The Grand Canyon
Epic, awe-inspiring, jaw-dropping…these are all words that describe the Grand Canyon. But in all honesty, words, and even photos, cannot quite capture what it is like to stand on the rim and gaze out across the canyon.
The Grand Canyon is an awesome place to bring the kids. Kids can hike and bike along the South Rim, take part in a ranger program, watch an IMAX movie, and of course, enjoy the amazing views.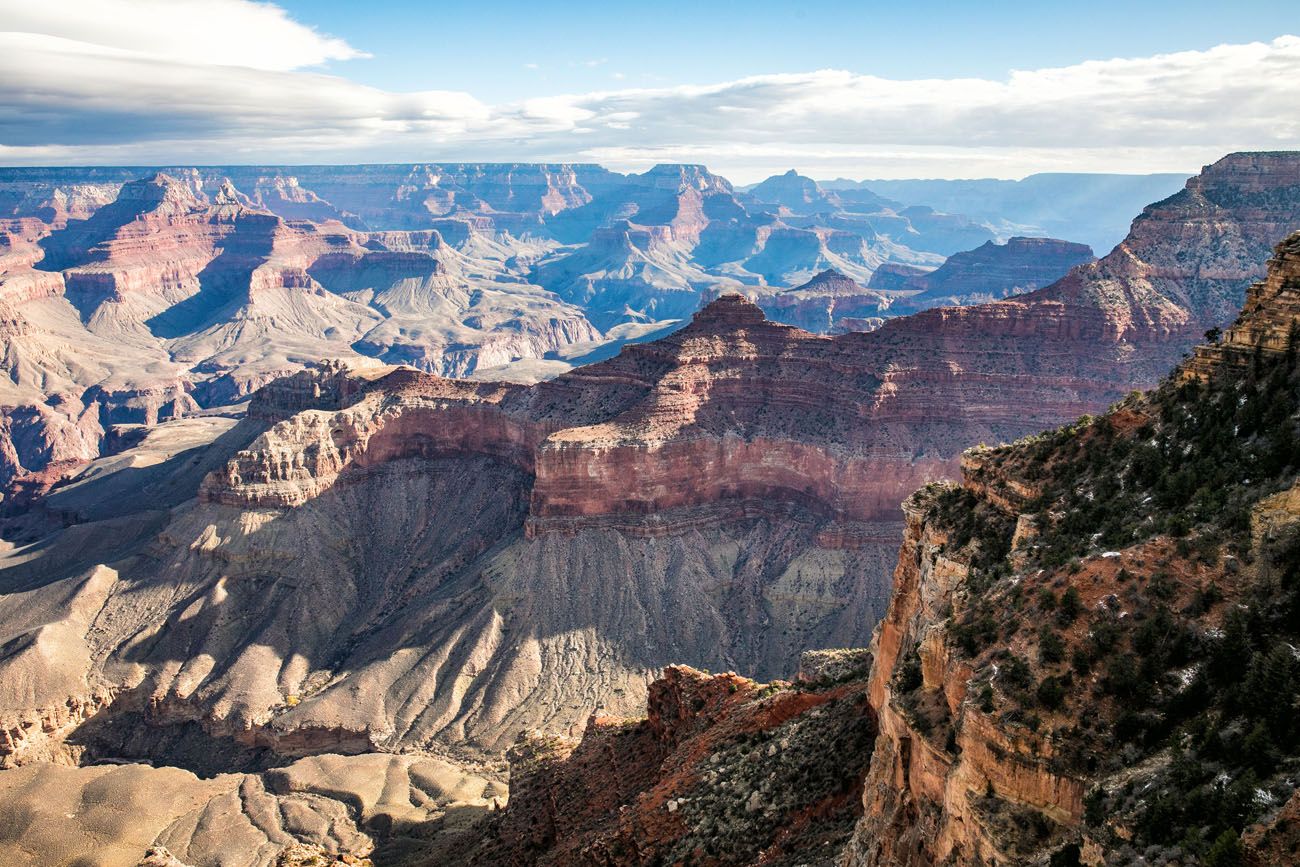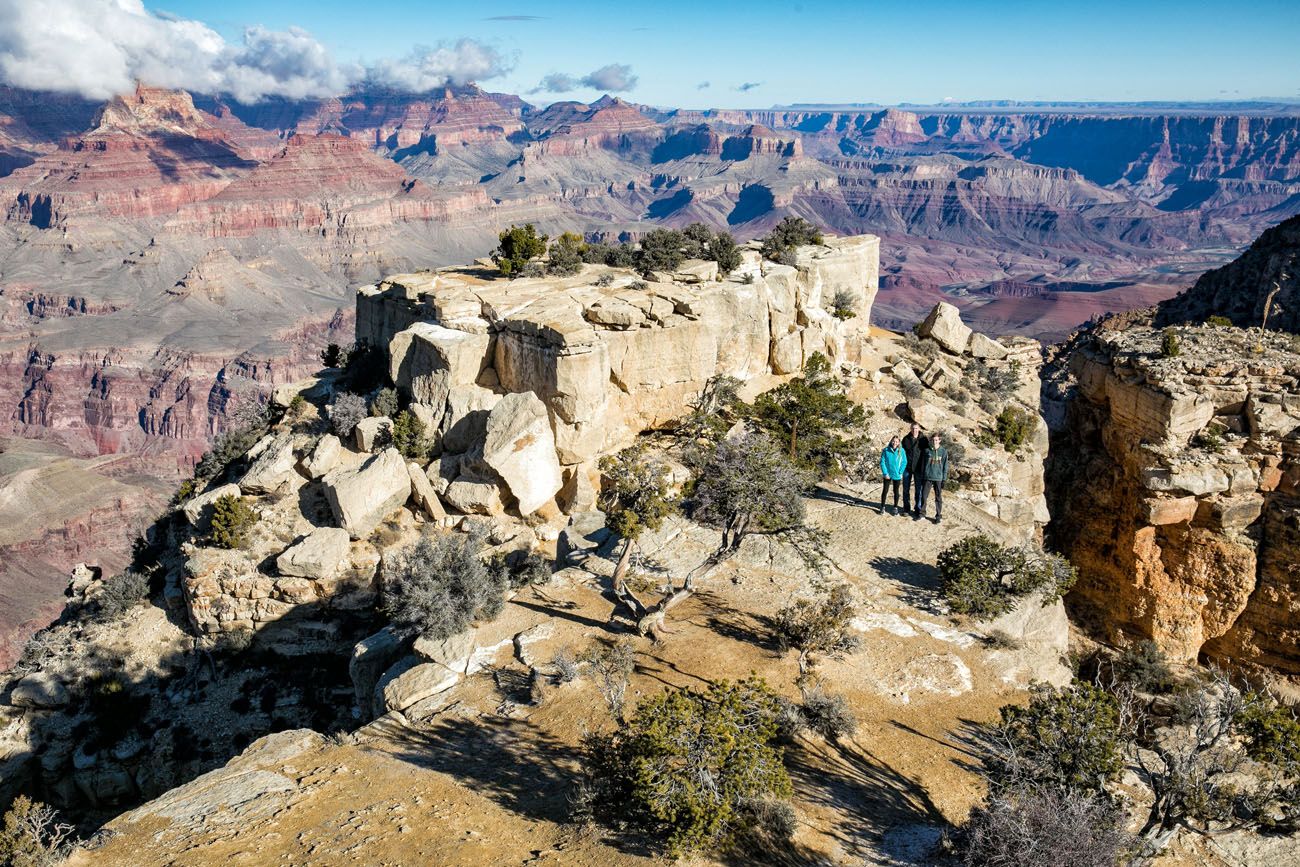 With lots of lodging and dining options on the south rim, it's very easy to visit the Grand Canyon. For the best experience, I recommend spending several days in the park, so you can see it at sunrise and sunset, and so you have enough time to visit the viewpoints and spend at least a few hours on the hiking trails.
2. Everglades National Park
Alligators, manatees, and airboat rides…the Everglades is an easy park to visit with kids and it makes a great addition to your trip to Florida, whether you plan to relax on the beaches or road trip through the Florida Keys.
Everglades National Park is one of the largest parks in the lower 48 states. However, if you stick the east side of the park, one day is all you need to visit the highlights.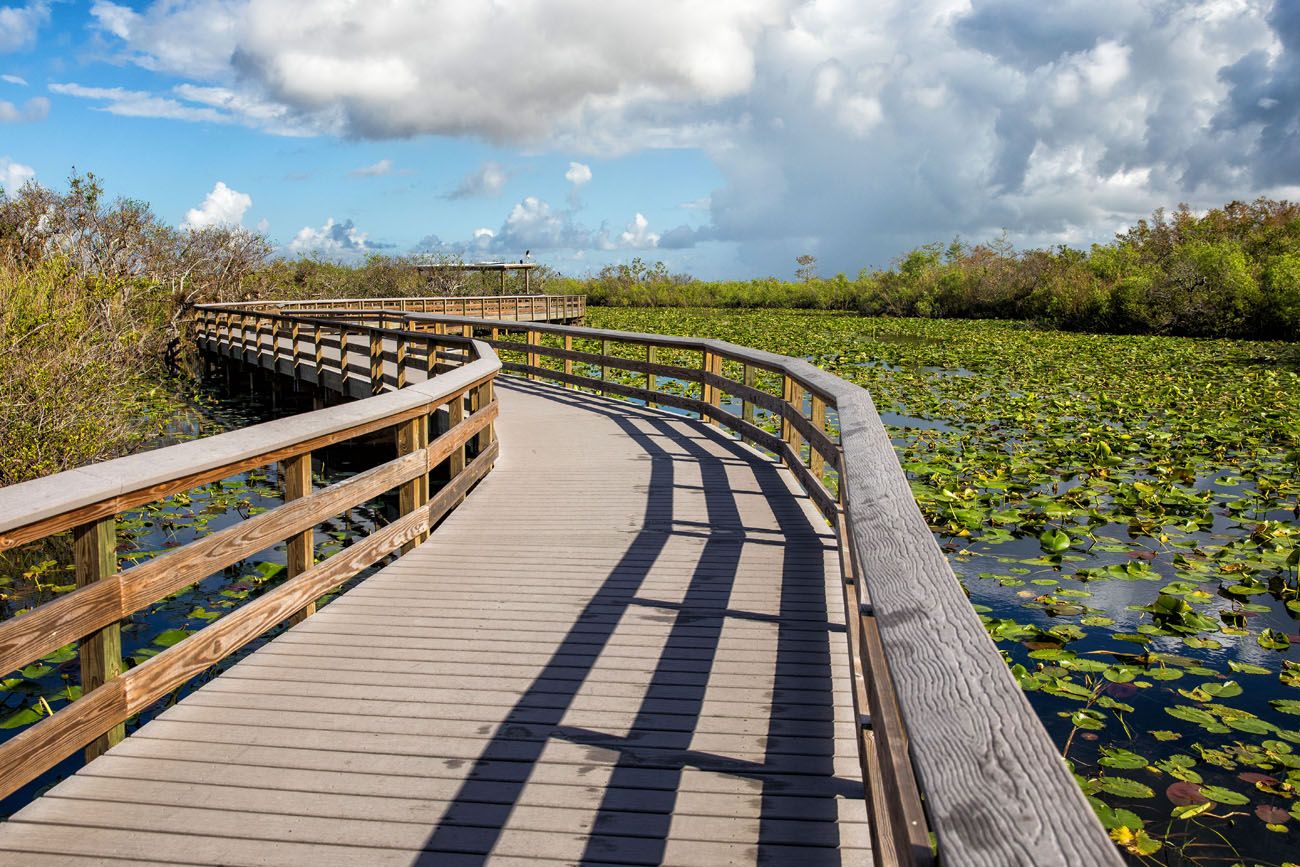 Anhinga Trail
Drive to the Flamingo Visitor Center, stopping at the viewpoints and hiking the short trails along the way. From the Anhinga Trail, you have a good chance to spot alligators. The Flamingo Visitor Center is your best chance to spot American crocodiles and manatees.
In the afternoon, drive north to Shark Valley. Rent bikes or ride the tram and see if you can spot turtles, birds, and alligators. Finish the day with an airboat ride, which is sure to be the highlight of the day for your kids, as you race through the wetlands looking for more wildlife.
3. Arches National Park
Every time I visit Arches National Park, it never fails to amaze me. The first time I was here, I was 22 years old and it was my first trip out west. I was literally awestruck by the beauty here. When we brought Tyler and Kara a few years ago, they were just as enchanted with this park as I was on my first visit.
Arches National Park is easy to visit. One road runs right up the middle of the park. With short walks from the parking lots, you can get up close to several of the landmarks that make this place so famous…Balanced Rock, Windows Arch, and Double Arch.
With a little bit of hiking, go farther into the park. Get up close to Delicate Arch and explore part or all of the Devils Garden Trail.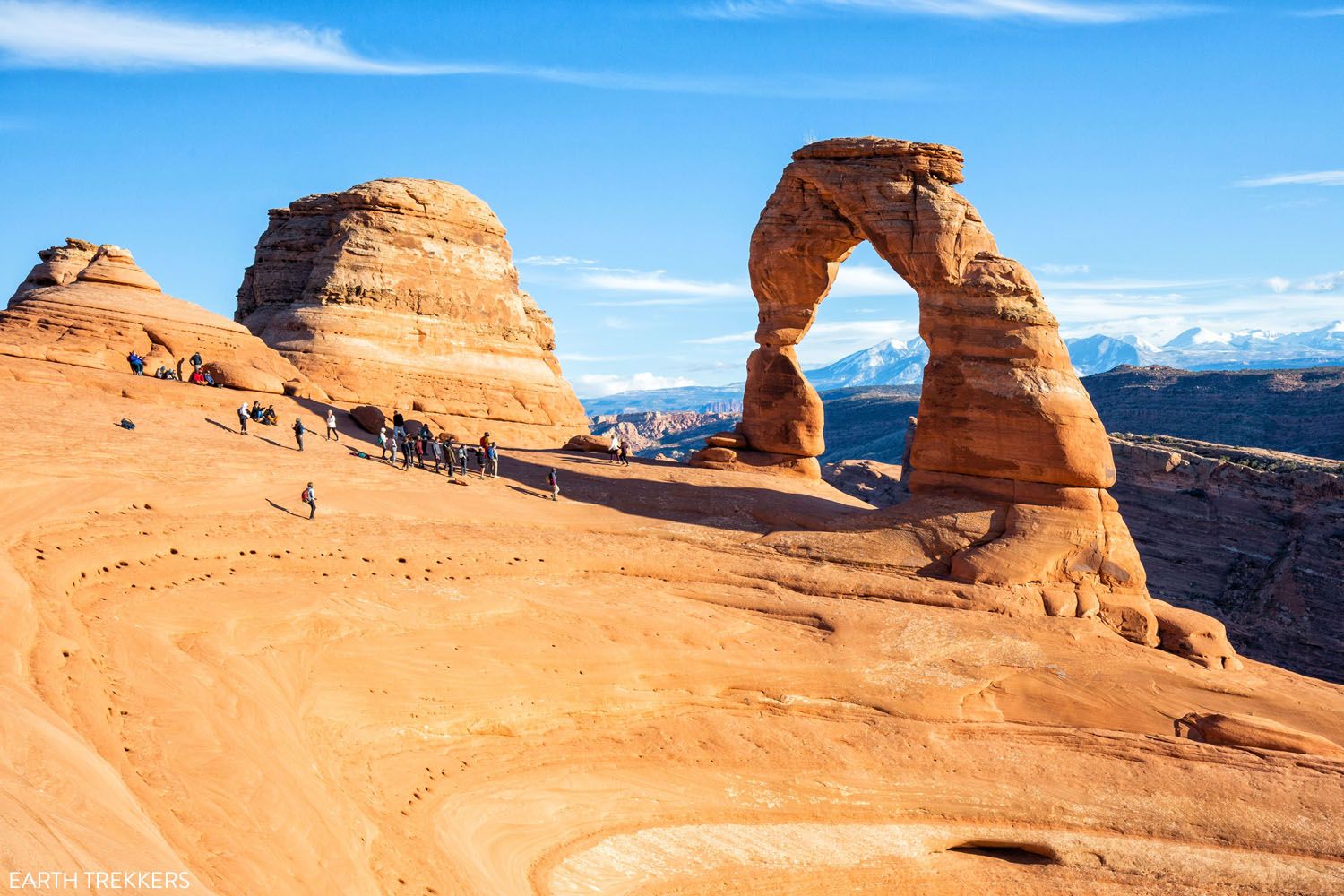 Delicate Arch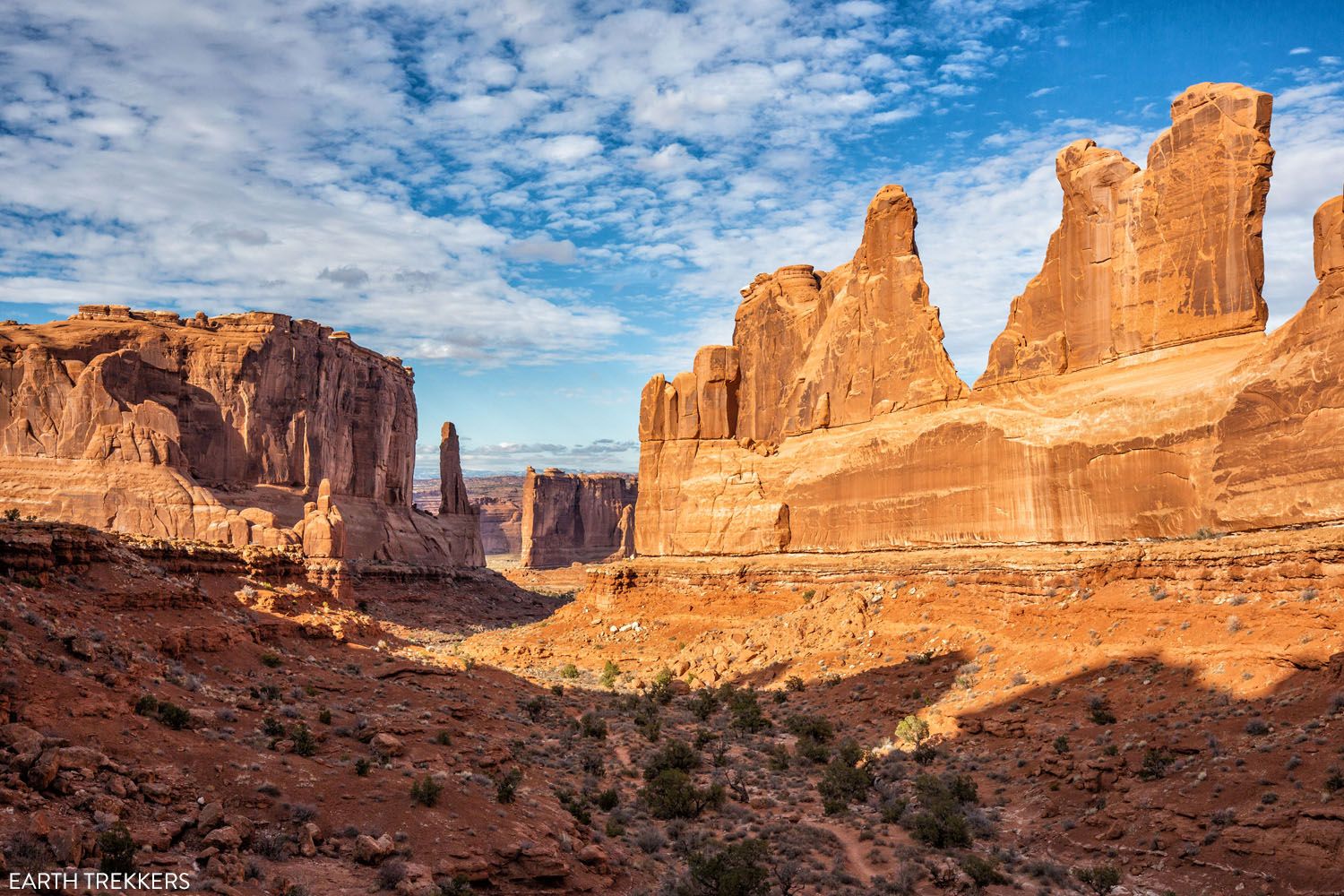 Park Avenue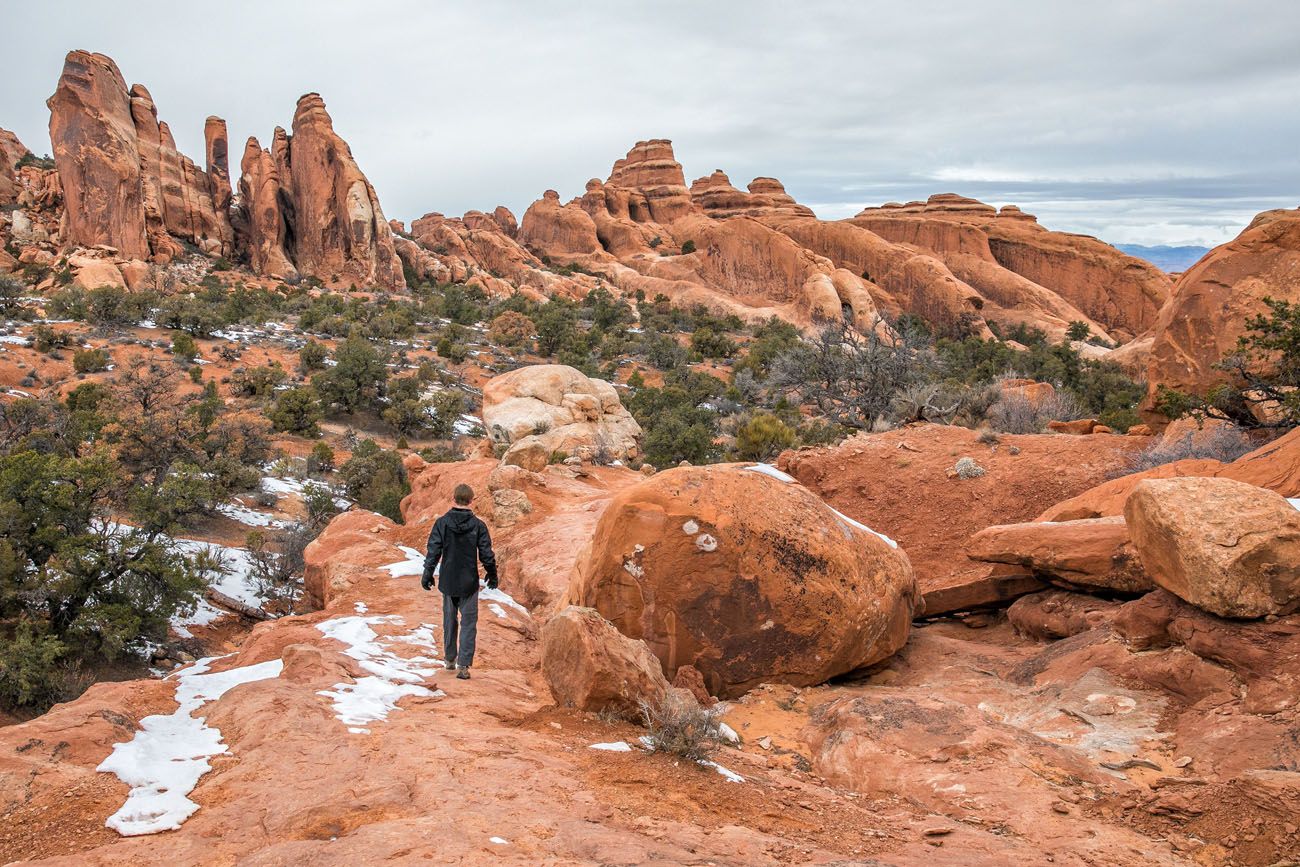 Devils Garden Trail
4. Yellowstone National Park
Without a doubt, Yellowstone National Park is one of the best national parks to take your kids.
Yellowstone has the highest concentration of geothermal features of anywhere else on earth. The park literally sits atop a supervolcano. How cool is that?
Walk the short, easy boardwalk trails between geysers, technicolor hot springs and bubbling pits of mud. Of course, Old Faithful, the world's most famous geyser, is not to be missed.
Yellowstone is also one of the best national parks for wildlife sightings. The largest free roaming bison herd is found here and the bison usually make roadside appearances. In fact, the bison are famous for stopping cars in their tracks, creating traffic jams in the park.
Lamar Valley is the best place to view wildlife in Yellowstone…keep an eye out for bison, elk, pronghorn, bear and coyotes.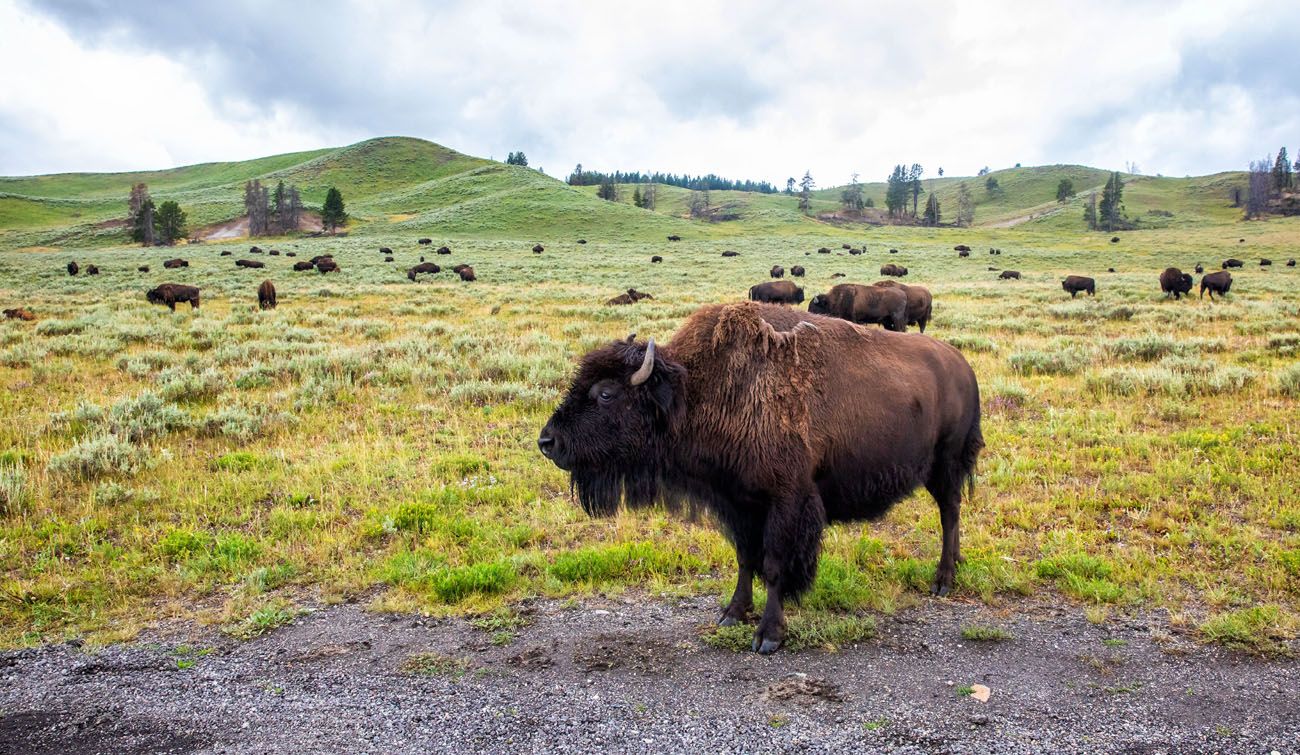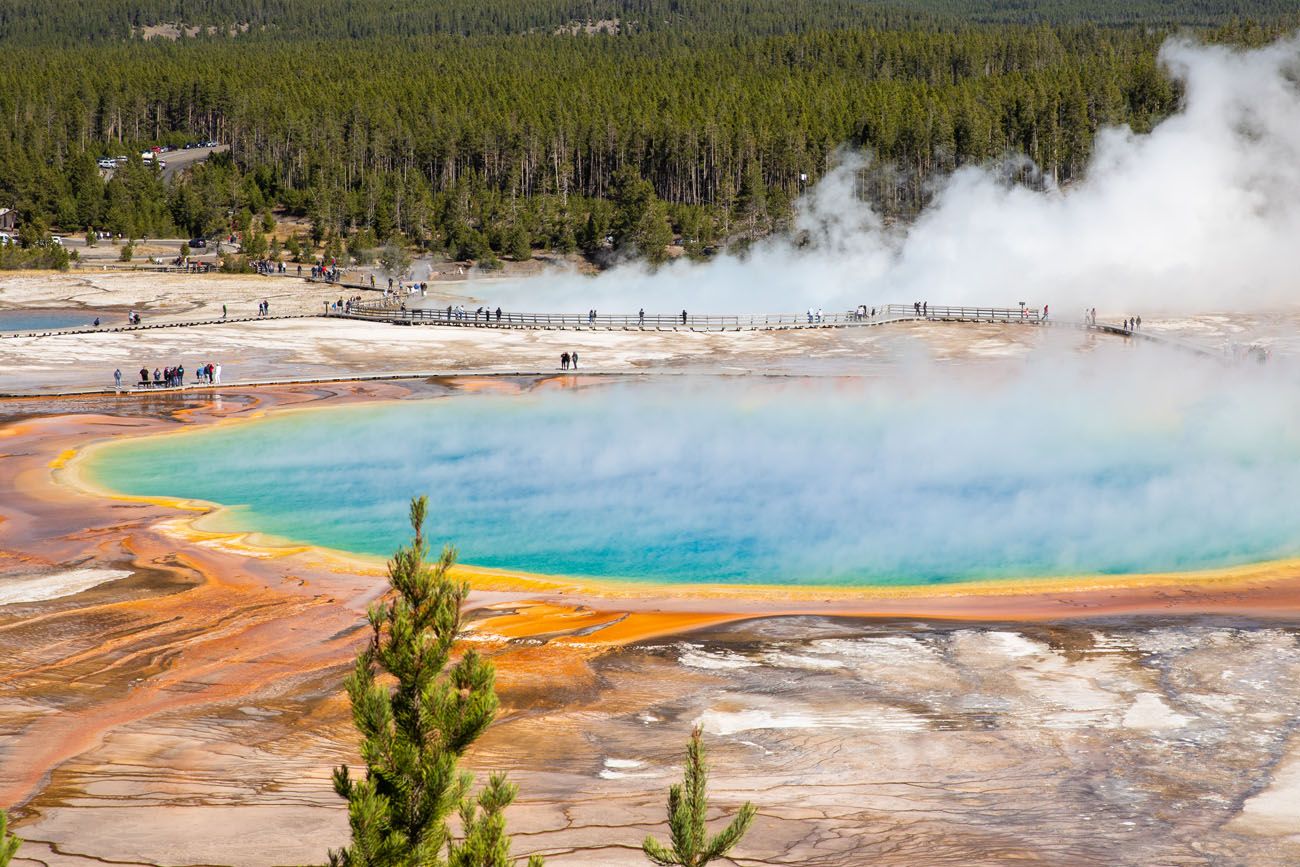 You can visit Yellowstone on a day trip from Grand Teton, in one or two days on a USA road trip, or you can spend as long as a week here, exploring the nooks and crannies of this amazing place.
5. Olympic National Park
With beaches to visit, mountains to climb, and rainforests to explore, there is plenty to do in Olympic to keep kids happy and busy for days.
Take your kids for a walk along Shi Shi and Rialto Beaches, where the coastal cliffs create a magical landscape. Then, journey into Olympic's temperate rainforest, where moss drips from trees that are hundreds of years old. Finally, visit Hurricane Ridge and hike the easy Sunrise Point Trail for spectacular views of the park.
Hurricane Ridge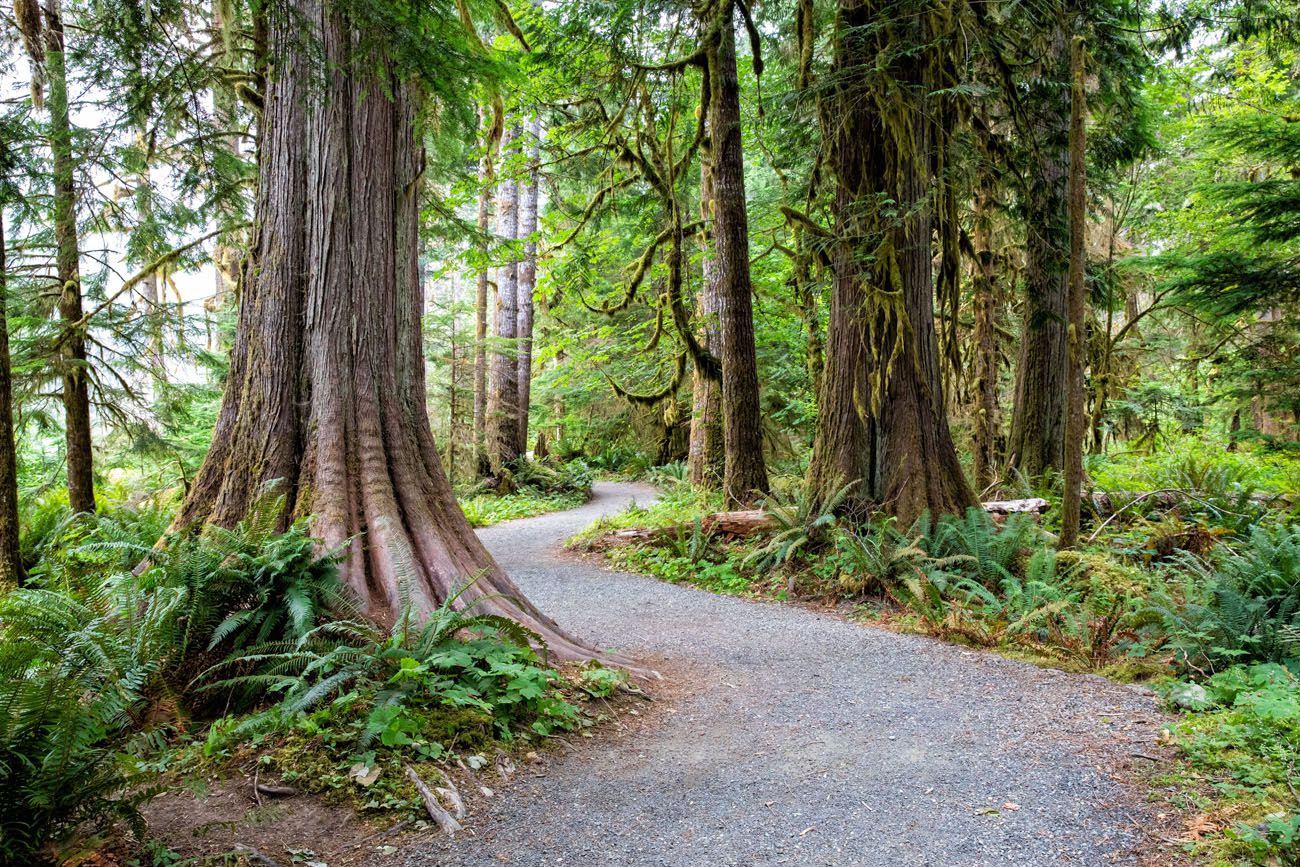 Temperate rainforest
It's easy to get to Olympic National Park, since it is just a short drive from Seattle. But it is a massive park and can feel difficult to visit. However, since you can visit three landscapes in one park, I think this is a great place to bring the kids. With three days in Olympic, spend one day on the beaches, one day in the mountains, and one day in the rainforest.
6. Great Sand Dunes
Great Sand Dunes is a much different experience than many other national parks in the United States. Sure, there is hiking and amazing sunsets and ranger programs, but this park has a much different feel to it.
Never have we heard so much laughter and delight from children than at this park. Playing in the sand is fun for the younger kiddos. Older kids, teenagers, and adults who are kids-at-heart will love sandboarding or sledding.
It's a small park and the list of things to do is very short. A few hours are really all you need to experience it and hike out onto the dunes. But you might end up wishing you had more time. Sandboarding and sand sledding are a blast, the sunsets are gorgeous, and this park just feels all around fun.
If you are planning a trip to the national parks with kids, put Great Sand Dunes at the top of your list.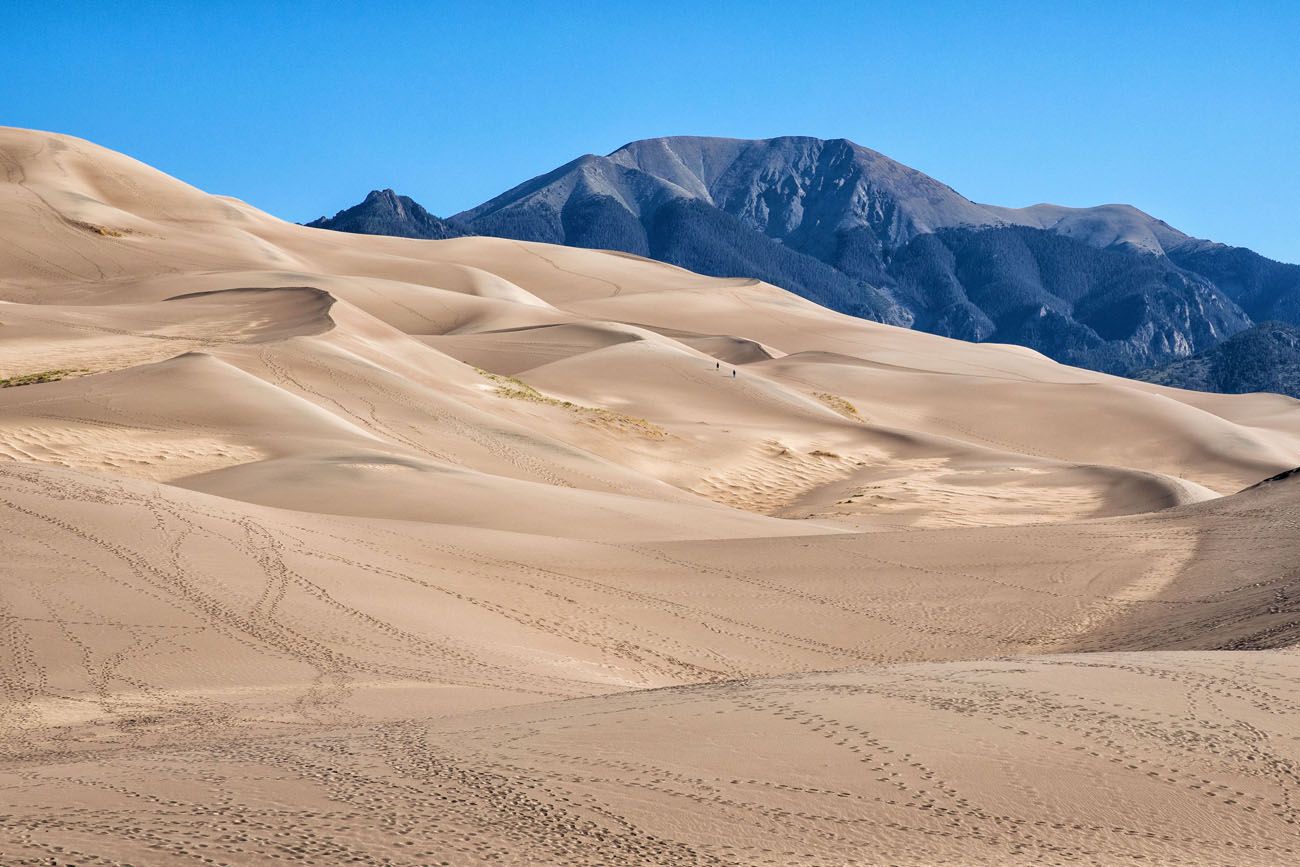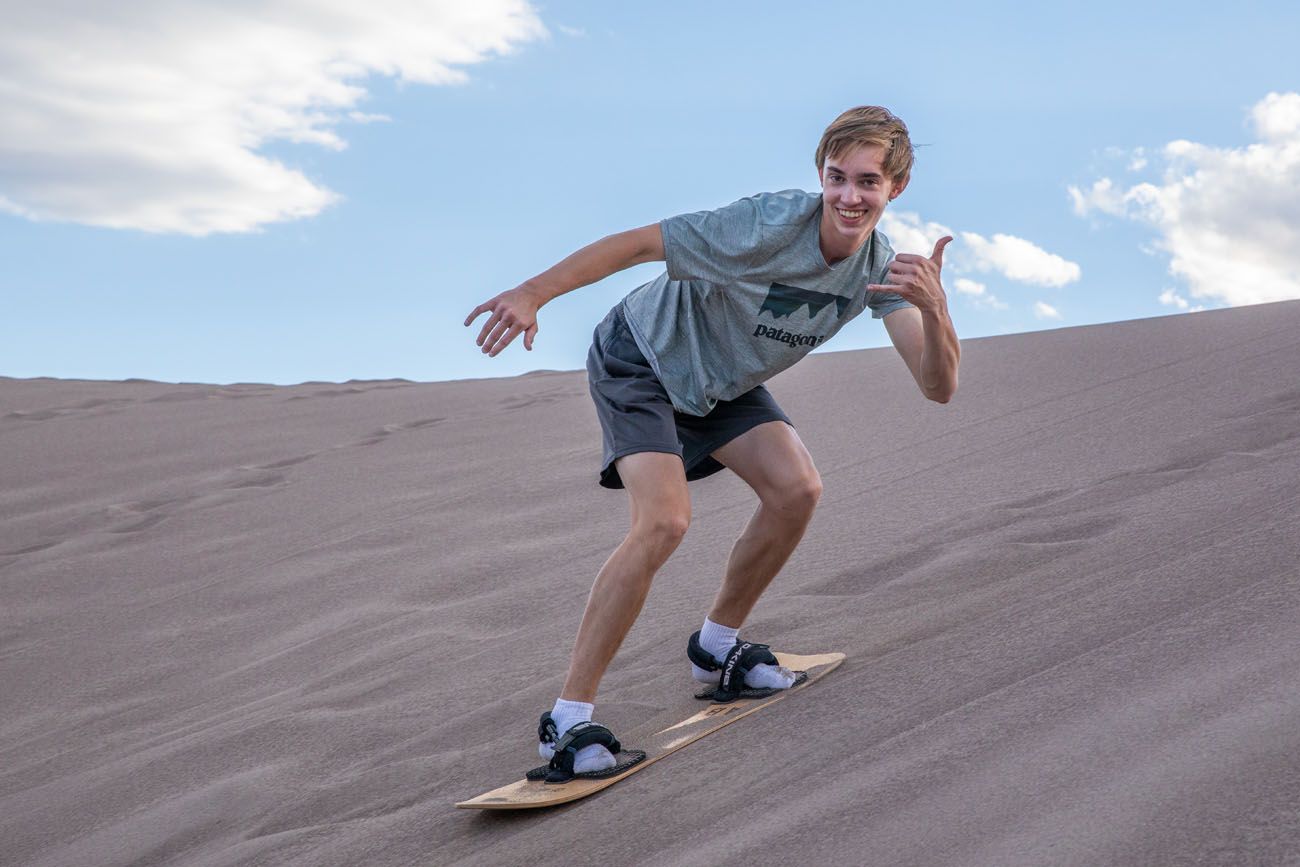 7. Bryce Canyon
Your kids will love this place! It's almost like Bryce Canyon was designed with kids in mind.
This small, uniquely beautiful park is quick and easy to visit. With awesome viewpoints that will delight your kids (and you!), and a short, fun hiking trail through some of the park's best scenery, this is one of the best national parks to bring the kids.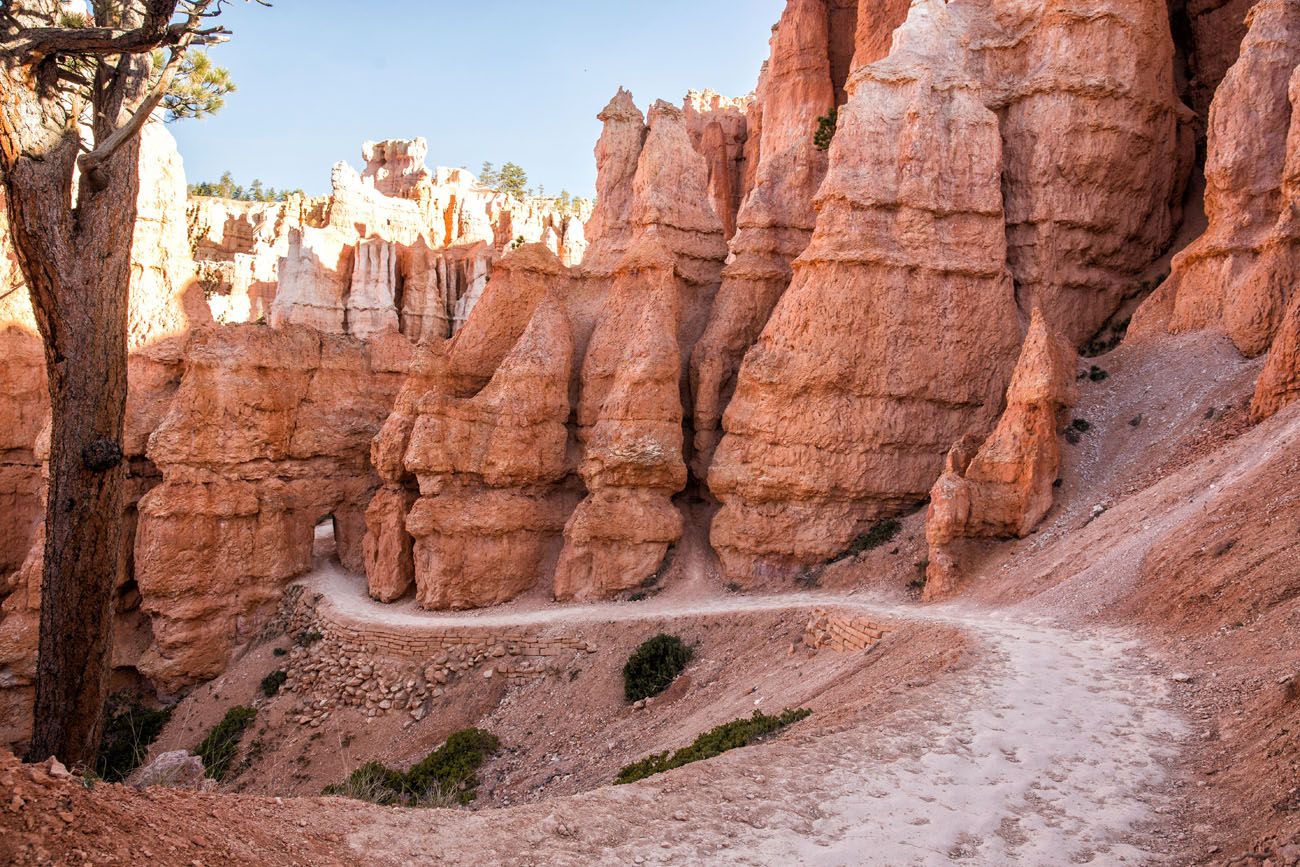 Queen's Garden Loop Trail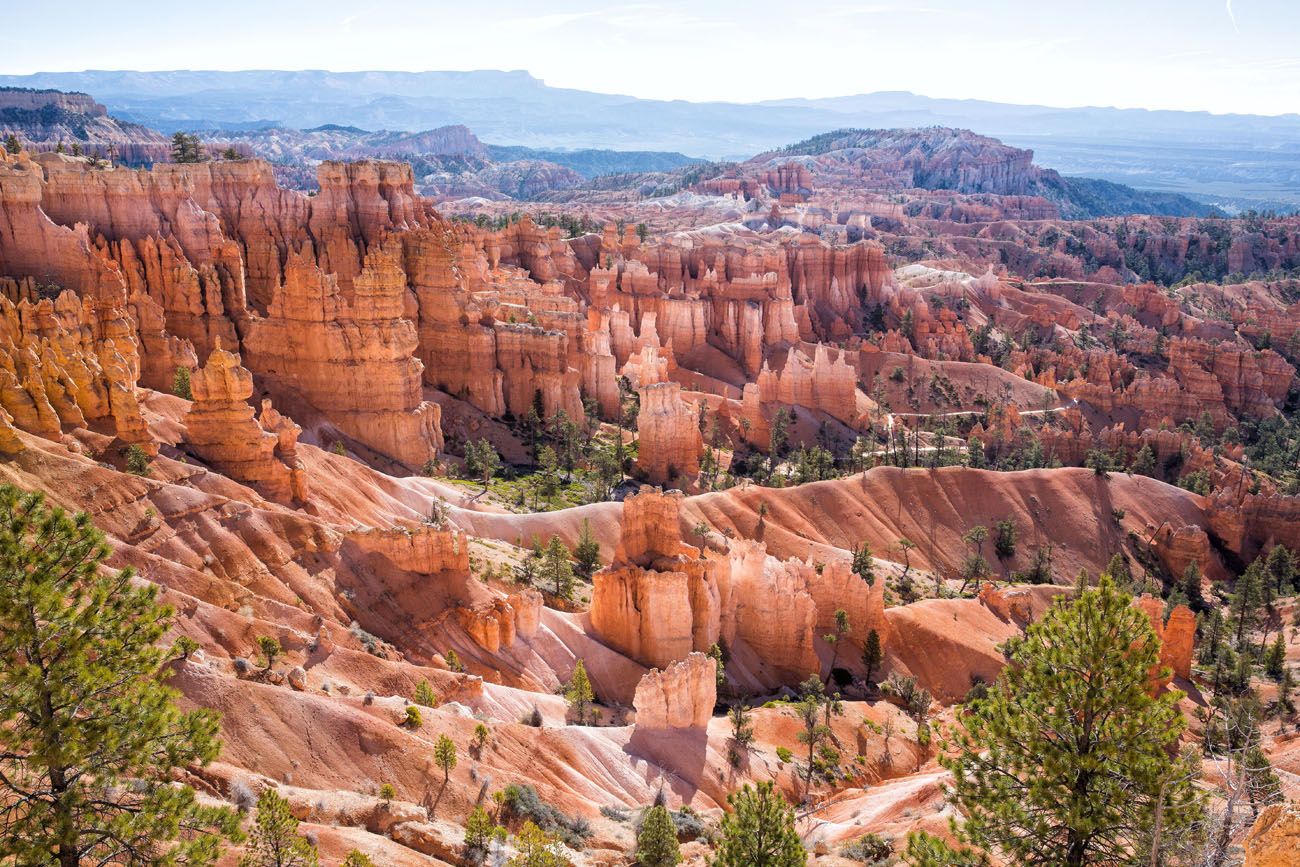 Stay in the town of Bryce or in nearby Tropic. A half day is all you need to visit the viewpoints and hike the amazing Queen's Garden Trail. Sunrise is amazing here, if your kids don't mind an early, chilly start to the day.
A trip to Bryce Canyon can easily be combined with Zion (but this can be a tough park to visit with kids since most of the top hikes are challenging and/or dangerous) or a road trip through Utah's Mighty 5. Just around the corner, take your kids on a hike through Willis Creek or camp/explore Kodachrome Basin State Park.
Learn More about Bryce Canyon National Park
8. Carlsbad Caverns
Located in the Guadalupe Mountains of New Mexico sits an underground fantasy land of limestone chambers, stalactites and stalagmites, and long, twisting tunnels.
Enter the cavern through the natural entrance and hike down into the mysterious underground cavern. Once in the Big Room, you are standing in the largest cave chamber in the United States by volume. Kids will ooh and ahh and the huge collection of stalactites, stalagmites, curtains, and dripstones.
To get back to daylight, no stair climbing required…simply ride the elevator to the surface.
In the evening, watch as bats emerge by the thousands from the natural entrance of the cave (May through October).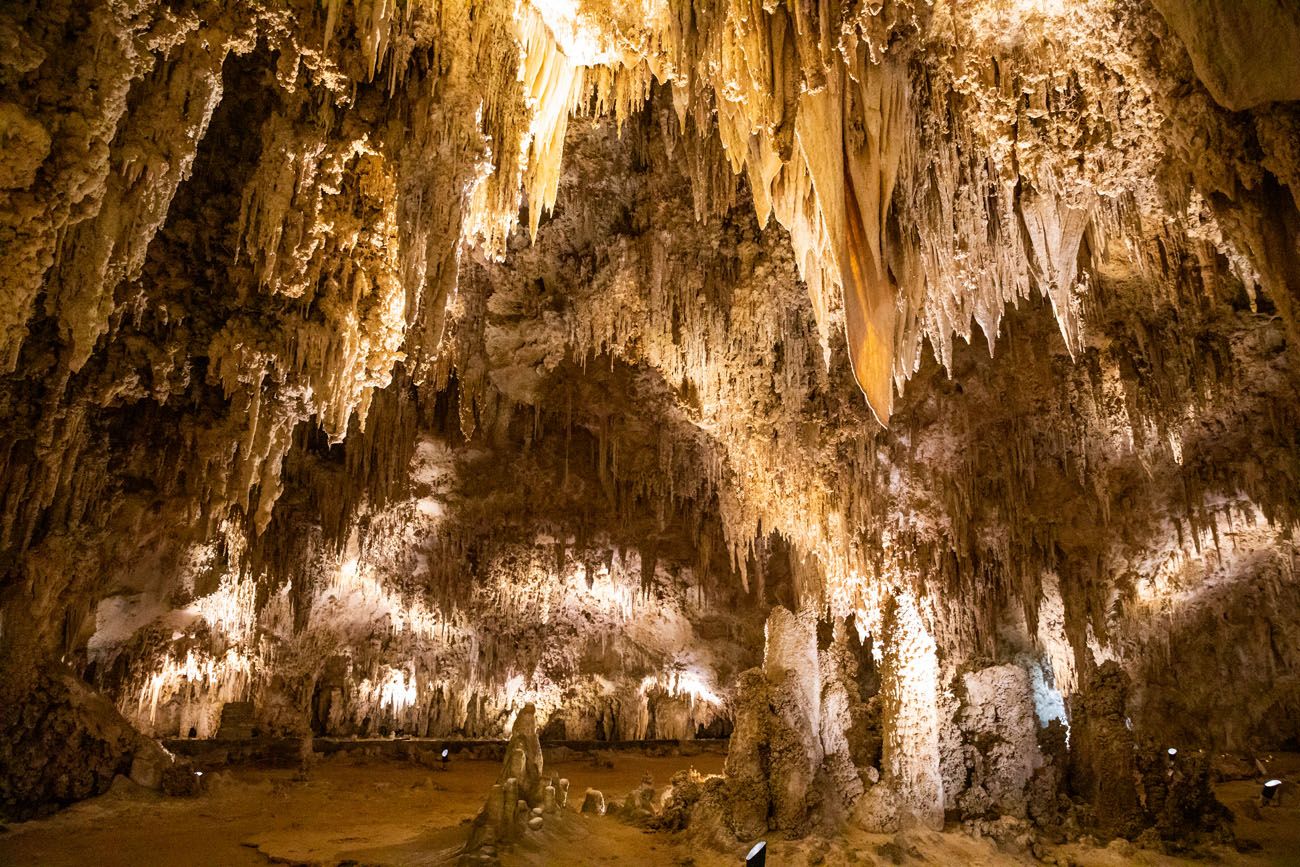 Carlsbad Caverns can be explored independently or you can take a guided tour. With easy walking trails, the mysterious underground landscapes, and a chance to see bats, this is a great national park for kids.
9. Glacier National Park
Glacier National Park is at the top of the list when it comes to sheer beauty. Massive mountains spill down into fields of wildflowers. Waterfalls and alpine lakes form the perfect hiking destinations. Mountain goats and bighorn sheep make regular appearances, as do black bears and grizzly bears.
This is a gorgeous park and it is a delight to explore, so it is a must-see, not only for kids, but for people of all ages.
Hiking to Grinnell Glacier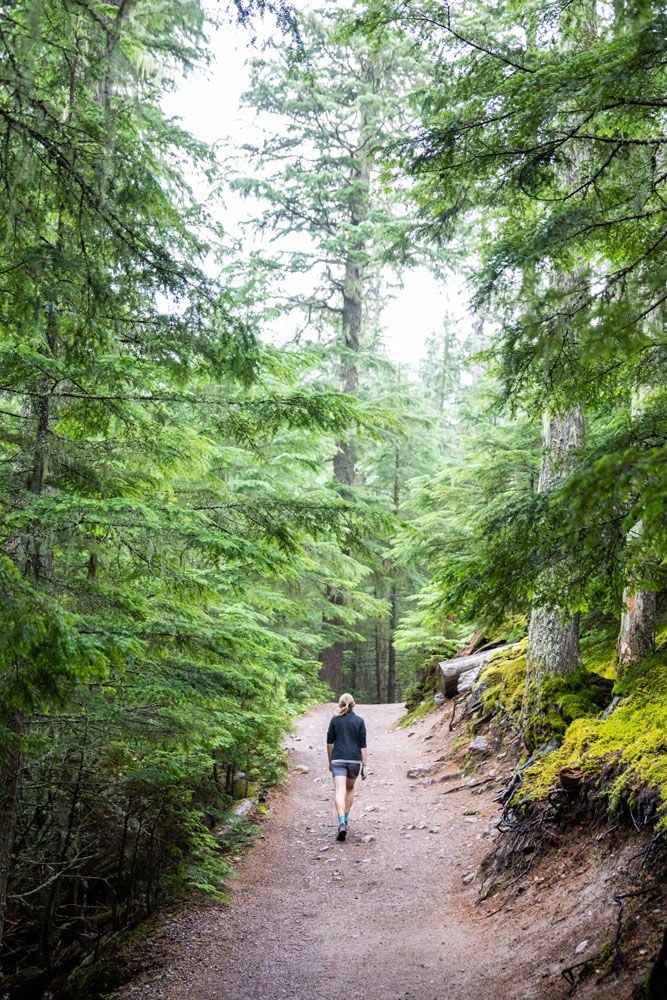 Hiking to Avalanche Lake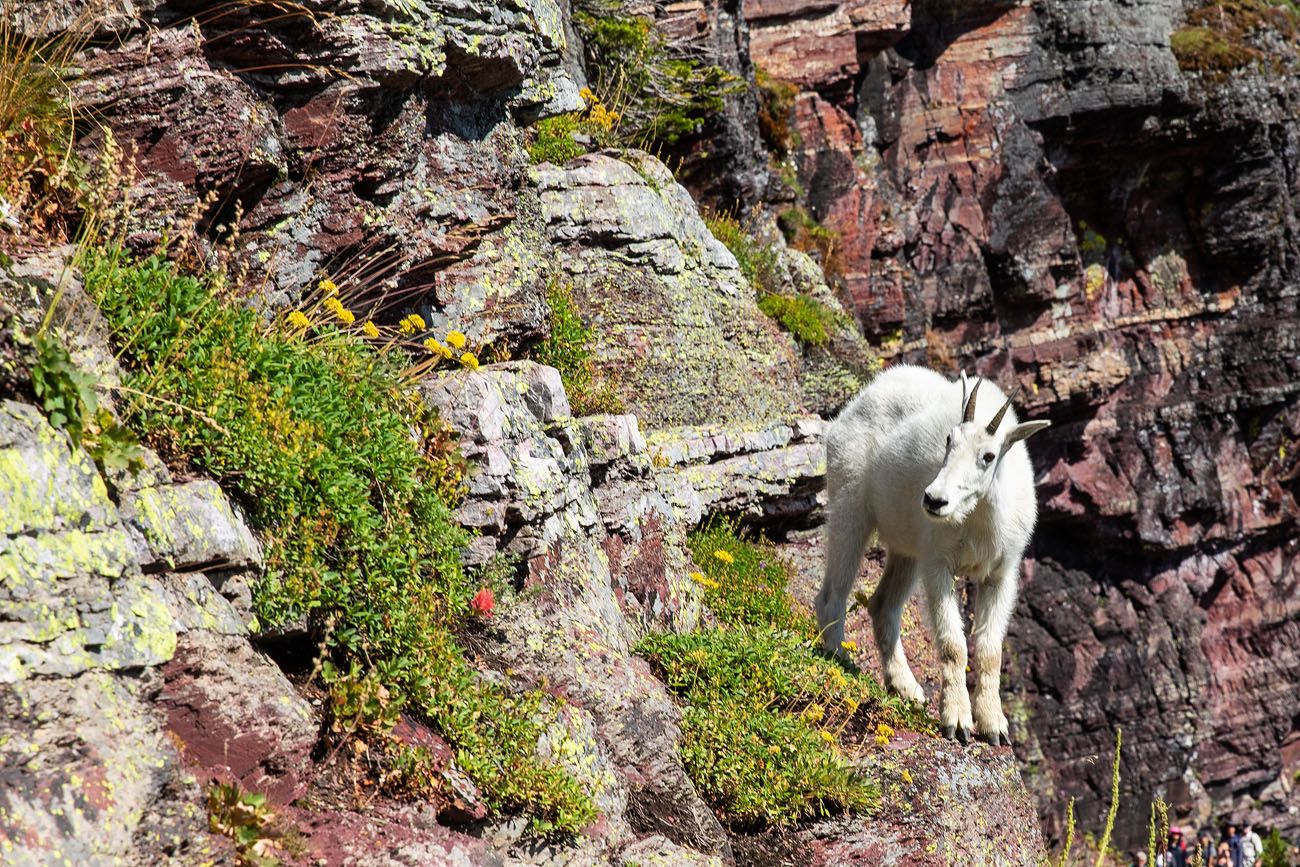 With kids, there is lots to do here. Drive Going-to-the-Sun Road, one of the most spectacular scenic drives in the United States. Stretch your legs and hike the short, easy trails to Hidden Lake, Avalanche Lake, and Trail of the Cedars. Older kids can handle some of the longer trails in Many Glacier and Two Medicine. But you can also go kayaking on the lakes or take a scenic boat trip.
And what kid wouldn't love to see the mountain goats from a hiking trail?
Due to the narrow window of time that Going-to-the-Sun Road is open, Glacier National Park is best visited from July through September.
10. Death Valley National Park
Death Valley is a highly underrated park and a fantastic place to bring the kids. Just the name inspires a sense of wonder and mystery.
What can you do here with kids?
Climb the sand dunes, stand in Badwater Basin, the lowest spot in the United States, enjoy the panoramic views at Zabriskie Point and Dante's View, hike down into a caldera, explore the mudstone hills of the Badlands, see the mysterious sailing stones at Racetrack Playa, and gaze up at the stars at night.
Death Valley is amazing and it's one of our favorite national parks.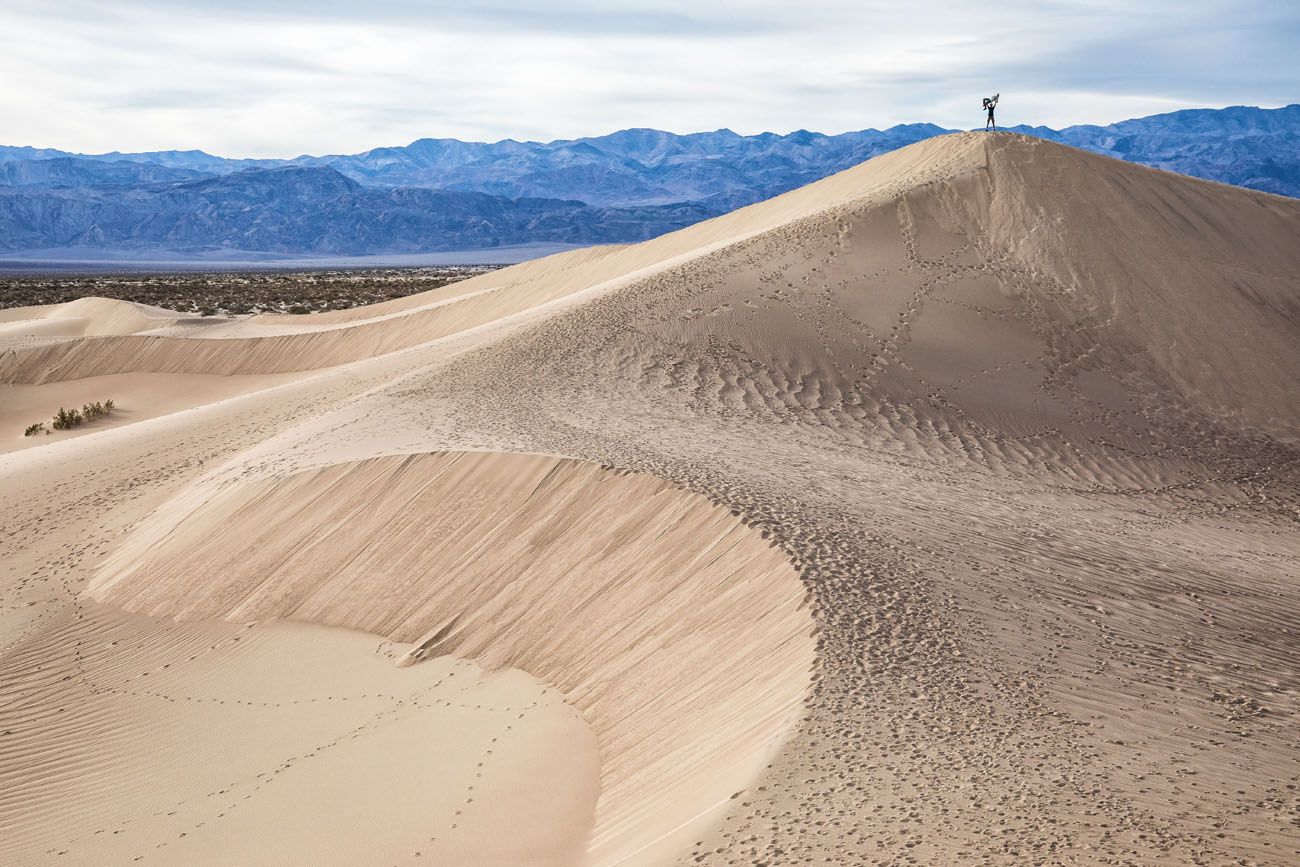 Mesquite Sand Dunes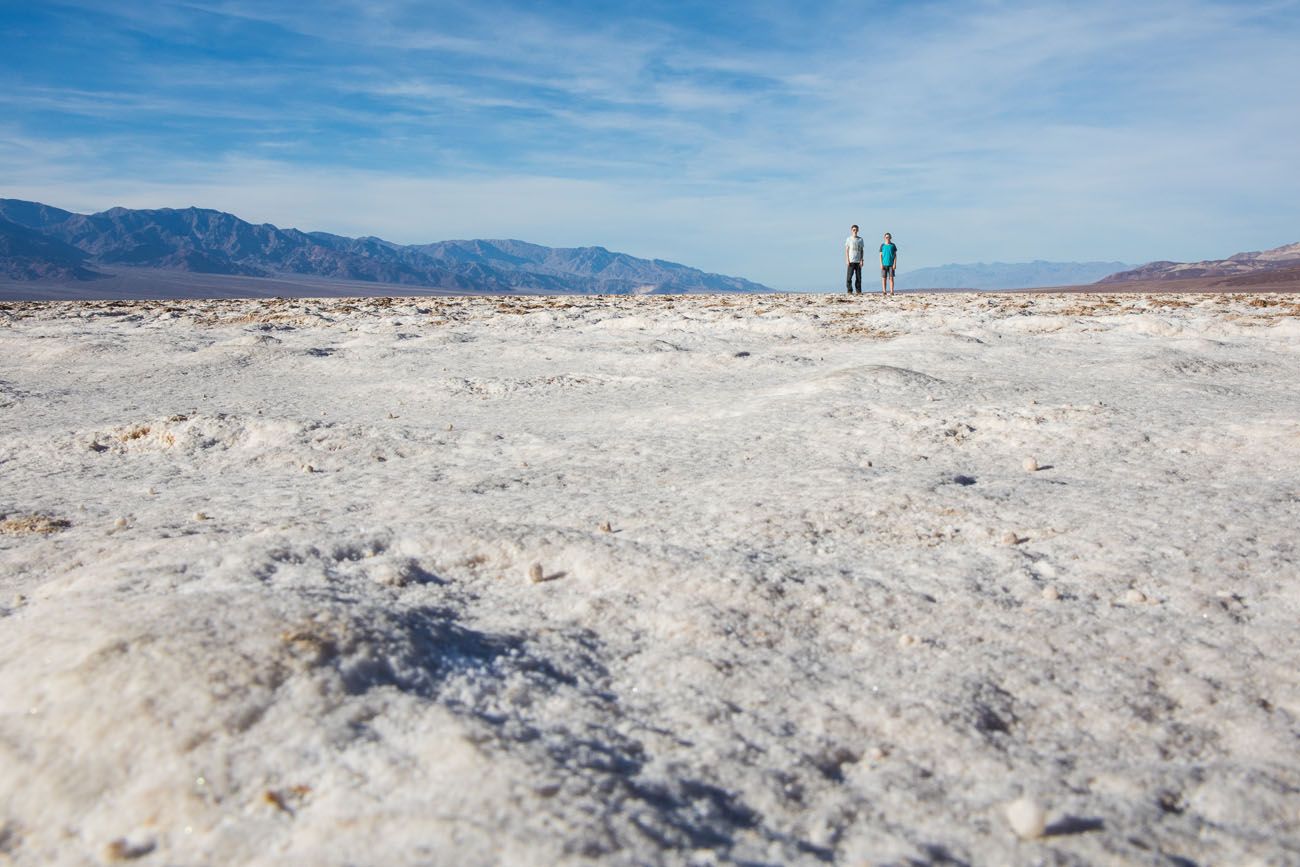 Badwater Basin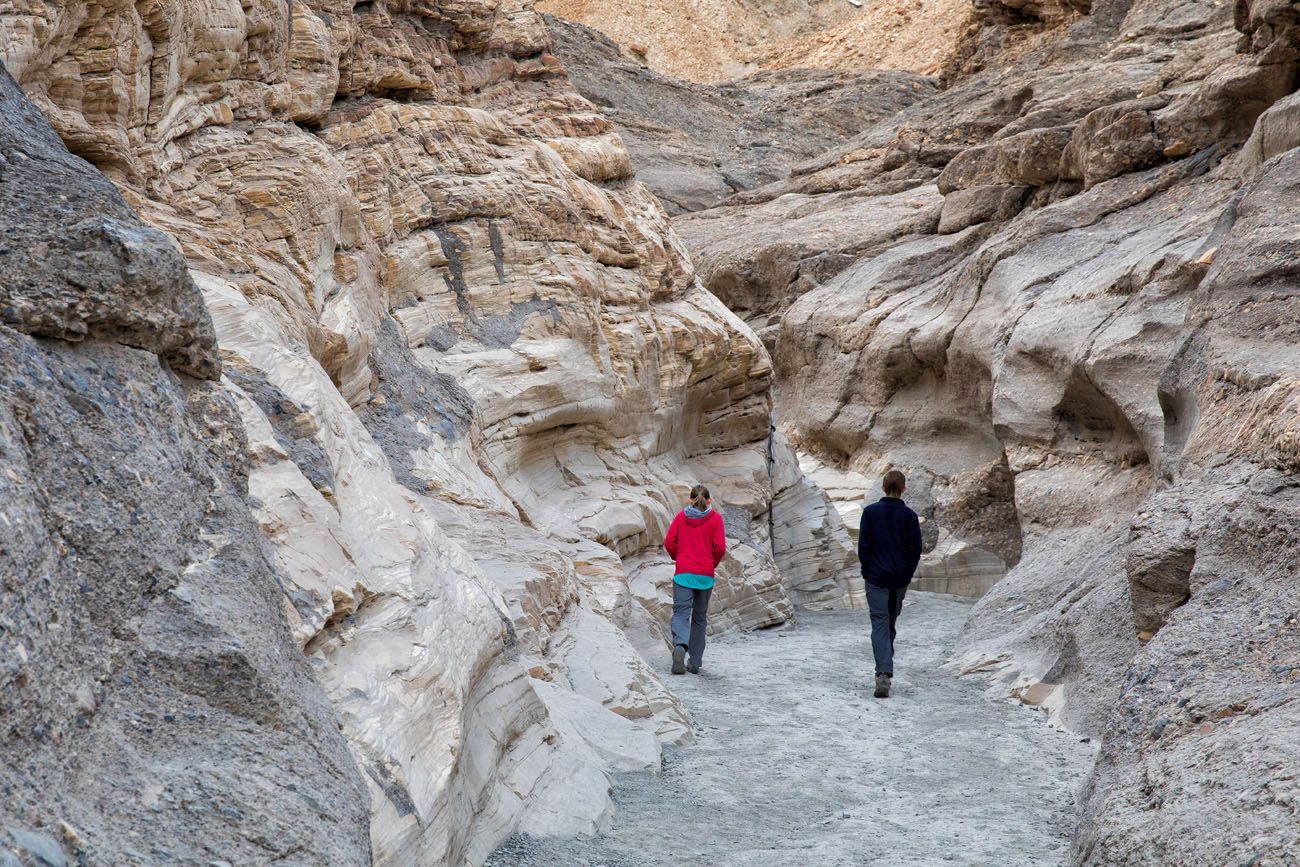 Mosaic Canyon
It makes a great winter and spring destination. Death Valley is just a short drive from Las Vegas…Las Vegas may sound like a strange place to take the kids, but it is a great home base for exploring part of the American Southwest. In one week, you can visit Las Vegas, Death Valley, the Grand Canyon, the Valley of Fire, and Red Rock Canyon. It's a nice winter holiday vacation idea. 😉
Hiking the National Parks with Kids
Many of the national parks have short, sweet hiking trails that are perfect for kids. This is a great way to expose your kids to new landscapes and places that may look very different from where you call home.
If you like the idea of hiking the trails with your kids, check out our post 20 Short, Fun Hikes in the US National Parks for some great ideas.
We LOVE the US National Parks and we are on a mission to visit each and everyone of them. For more travel ideas and inspiration, visit our US National Parks page, where you can get more information on the parks, learn when to visit by season, and get ideas for your next big road trip.
---
If you are planning a visit to the national parks with kids and have any questions, let us know in the comment section below. We would also love to hear which national parks you think are perfect to visit with kids.
Read More About the National Parks: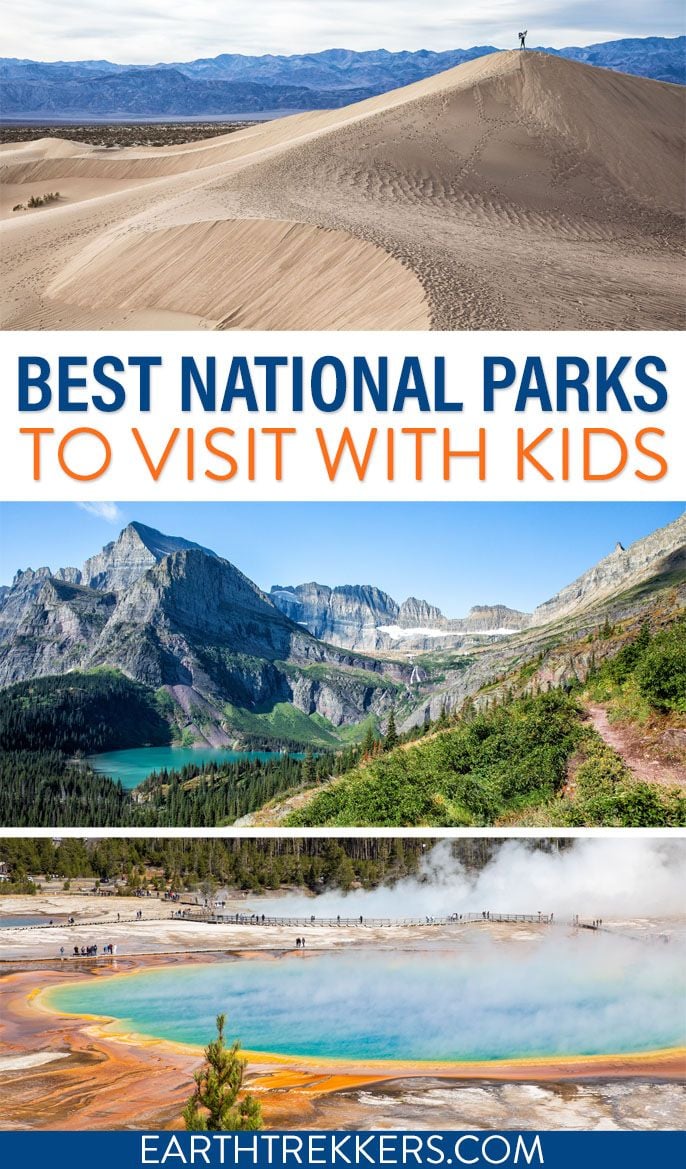 All rights reserved © Earth Trekkers. Republishing this article and/or any of its contents (text, photography, etc.), in whole or in part, is strictly prohibited.